Let me tell you a little about myself....you may notice certain initials after my name.
I want to take a second and explain to you exactly what those mean.
The first is ABR, which stands for Accredited Buyer Representative. I sought this designation because I wanted to have the knowledge a Buyer needs to select the Realtor® who really understands your visions and will work diligently for you and your real estate needs. If you are considering Chincoteague for your primary residence or as your home away from home, I believe, together, we CAN make your real estate dreams a reality.
Next you will see ASP. I received this designation in Dec. of 2007. This stands for Accredited Staging Professional. This is the designation I need to help Sellers choose the right agent. This designation will allow me to offer a marketing tool for my selling clients that no one else can. Stats surrounding Staged Homes are staggering. I am very excited about this and welcome you to call and discuss it more. Call for a free consultation and find out what Staging can mean for you.
Please enjoy my website and email me with any questions, or better yet call me. My cell number is (757) 894-2249. I would love to speak with you personally. I will warn you though, I have been told I speak with a little bit of a Southern accent. So, if you don't mind hearing "ya'll," I will be waiting for your call.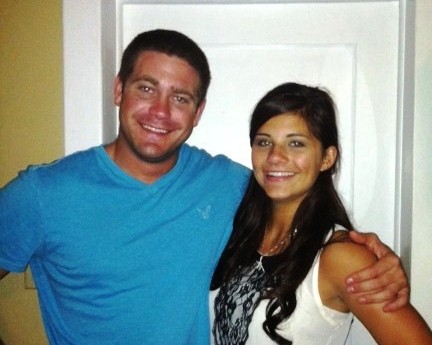 Here are two of my greatest treasures. My son, Cody, is a graduated from Chincoteague High School and Old Dominion University in Norfolk, VA where he was a "walk on" to the football team. In Dec. 2011, he was hired as a Patrolman with The Chincoteague Police Department and then graduated from the Hampton Roads Police Academy in June 2012. He was just awarded the Employee of the Year for 2015.
My daughter, Madison, graduated from Chincoteague High School June 10th, 2013. She was involved with varsity cheerleading, theaterfest, volleyball, basketball, and softball and an OB/GYN internship.
She graduated from James Madison University and now resides in Baltimore, Maryland.